An itemized bill, otherwise known as a superbill, is necessary to process any medical claim. It must include:
Patient name
Provider name
Provider NPI
Date(s) of service
CPT code(s) and/or revenue code(s)
Units for each code
Charges for each code
Diagnosis code(s) indicating the reason for the visit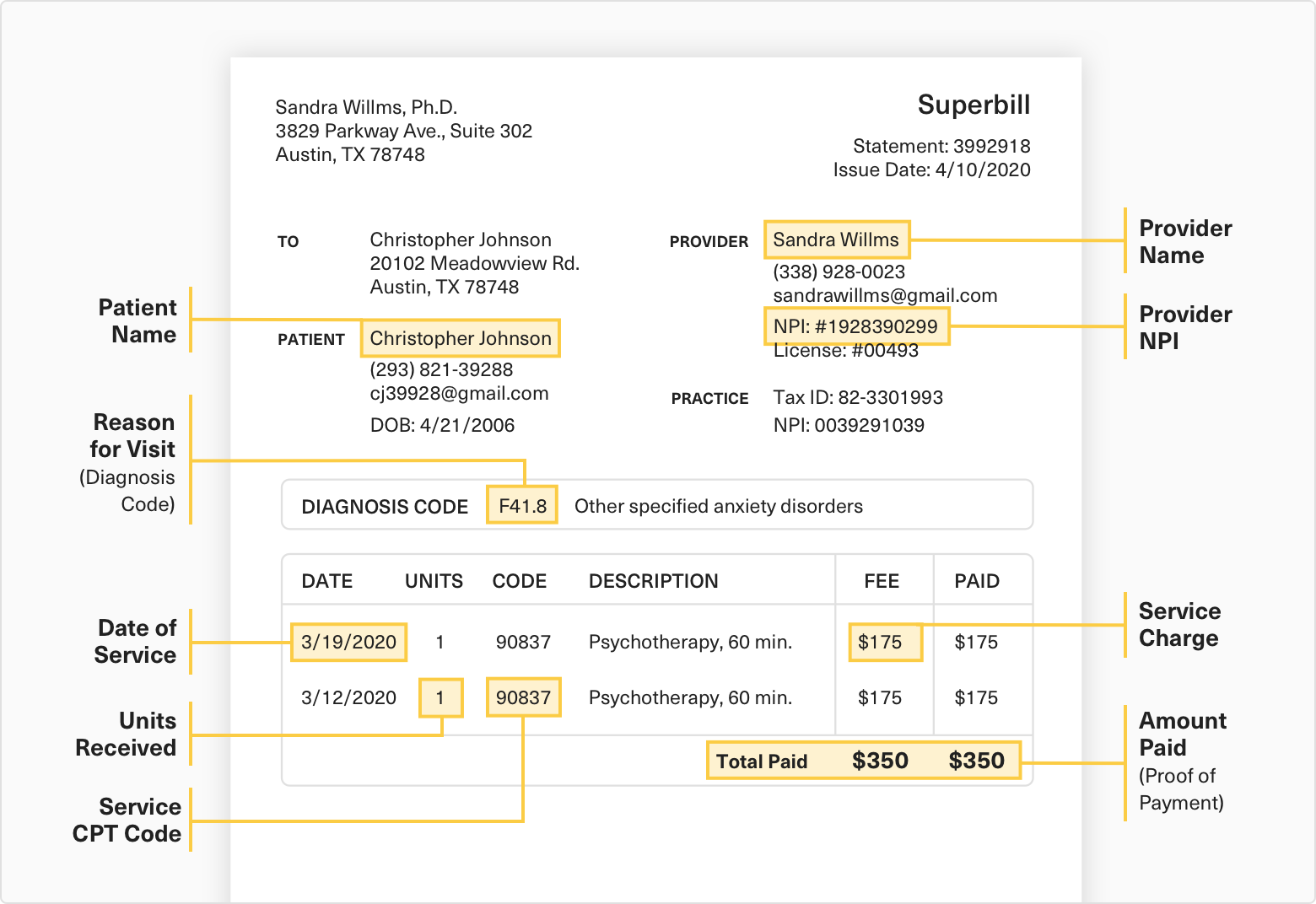 Have questions? We've got you covered.


Log in to view account details.
Search FAQs in our Help Center.
Connect with Customer Support directly through the chat icon on most Sana pages or call us at (833) 726-2123 Monday through Friday, 7 AM to 7 PM Central.