You can check eligibility and verify benefits in a few different ways.
Check electronically through your EMR or medical record system

Payer ID: SANA1
Note: If you have trouble verifying, remove the 2-digit suffix and try again

Click the chat icon on this page to get help now

Call our support line at (833) 726-2123
For prior authorization (pre-certification), call our utilization management partner, Valenz, at (877) 608-2200.
Please have the following information ready when contacting Sana:
Patient Name

Patient Date of Birth

Member ID Number

Provider office NPI number
Example of a Sana medical ID card: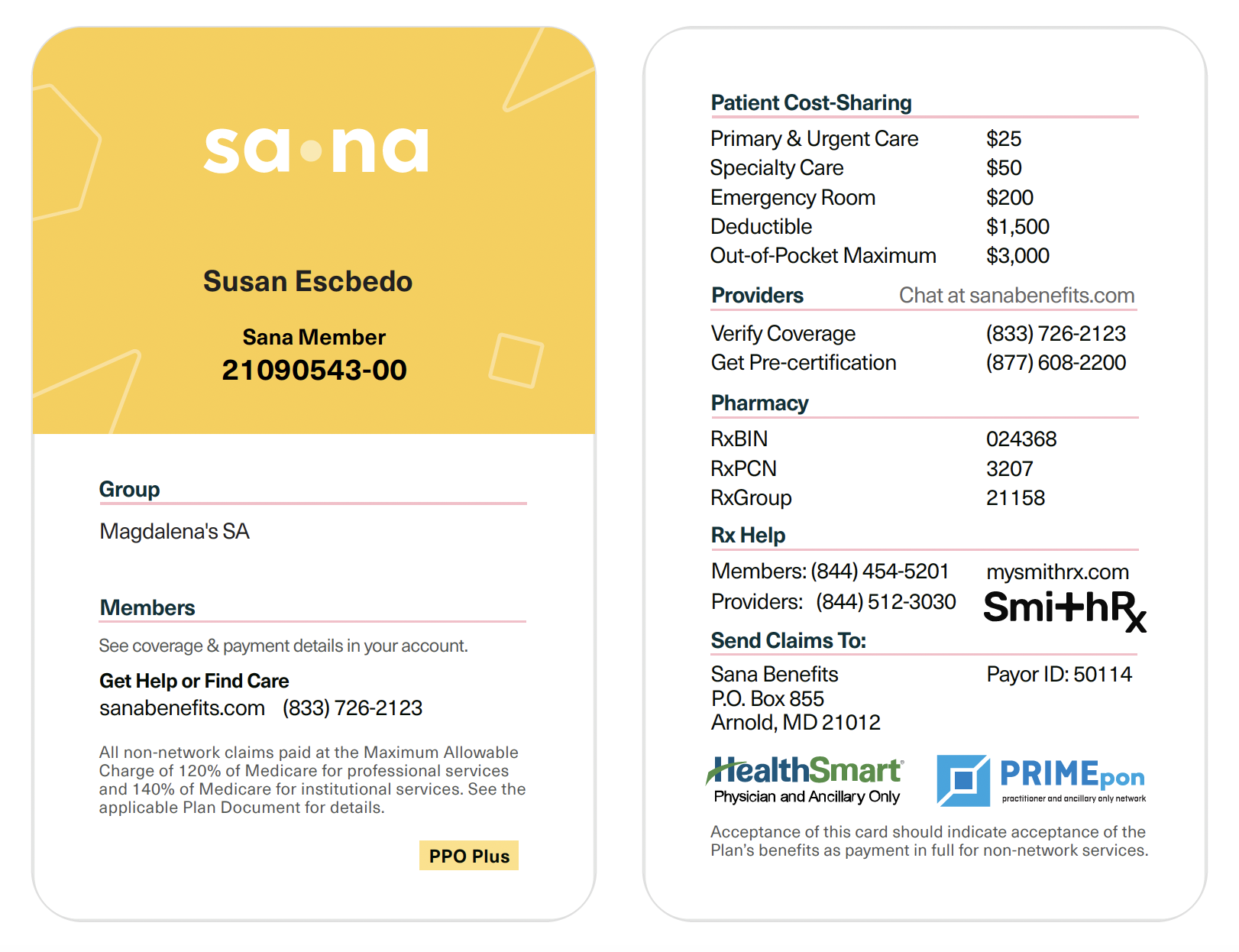 Have questions for Sana?
Connect with Provider Support directly through the chat icon on most Sana pages or call us at
(833) 726-2123 Monday through Friday, 7 AM to 7 PM Central.