Sana partners with Optum for COBRA administration services.
All Sana clients are enrolled in Optum's COBRA administration service by default and the monthly cost of service is included in your Sana monthly premium. The exception to this rule is if you notified your Implementation Manager that you wanted to opt-out of Optum's services during onboarding. If you're unsure if Optum is your COBRA administrator, please reach out to your dedicated Customer Success Manager or the Customer Support team at admins@sanabenefits.com.
How it works
Whenever an employee is terminated, Sana integrates with Optum to ensure a seamless COBRA experience from the mailing of initial notices to enrollment management.
If a former employee enrolls in COBRA coverage, Optum will notify Sana. The former employee will remain on your monthly invoice with a red C next to their name and Optum will directly bill the individual to collect 100% of the premium.
After Optum collects the premium, they will credit it to the bank account you provided during onboarding. Deposits for the previous month's premium payment are usually made between the 12th and 15th of the current month. Ex: January premiums are reimbursed to the employer between Feb 12th - 15th.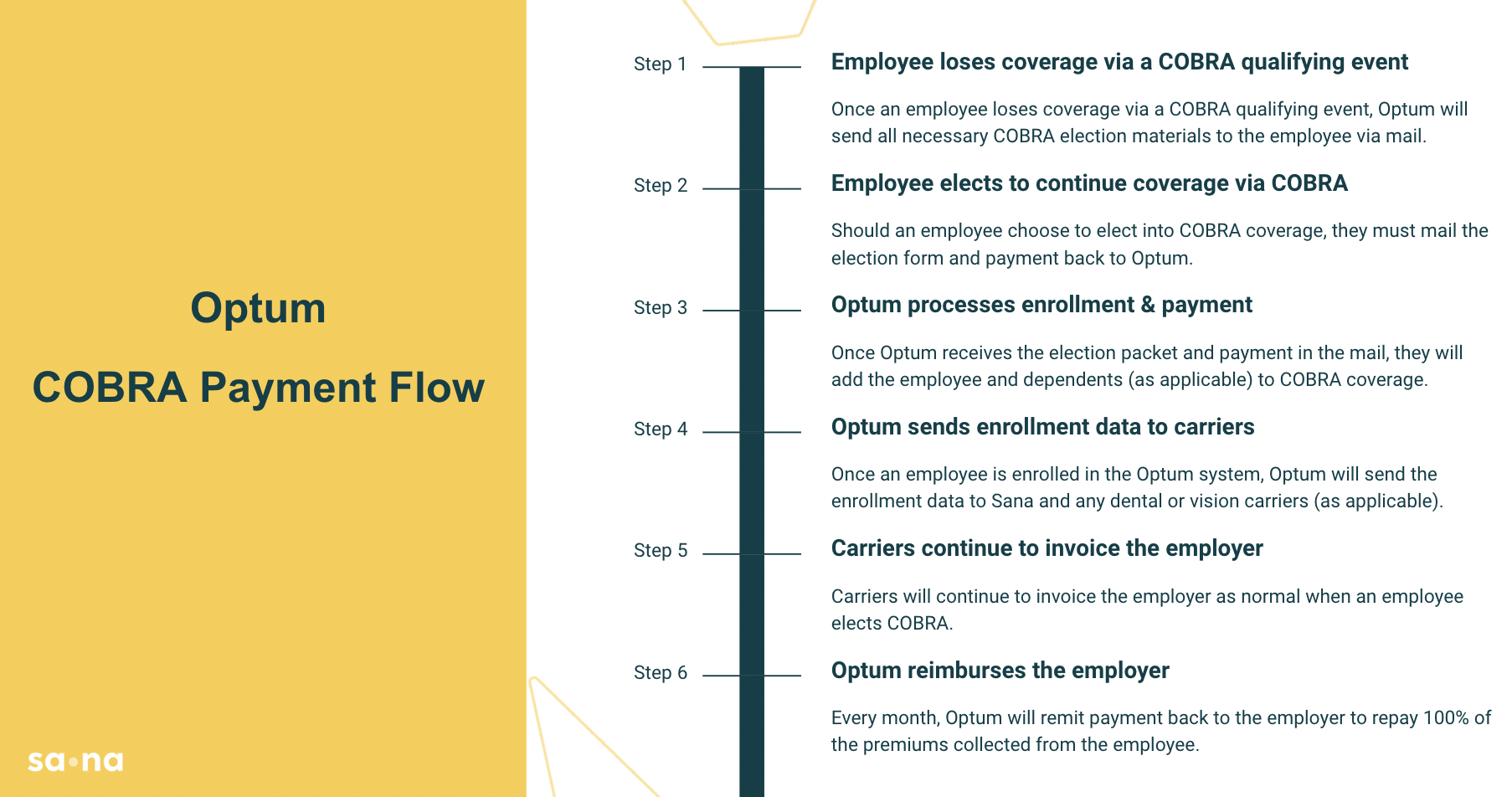 Have questions? We've got you covered.